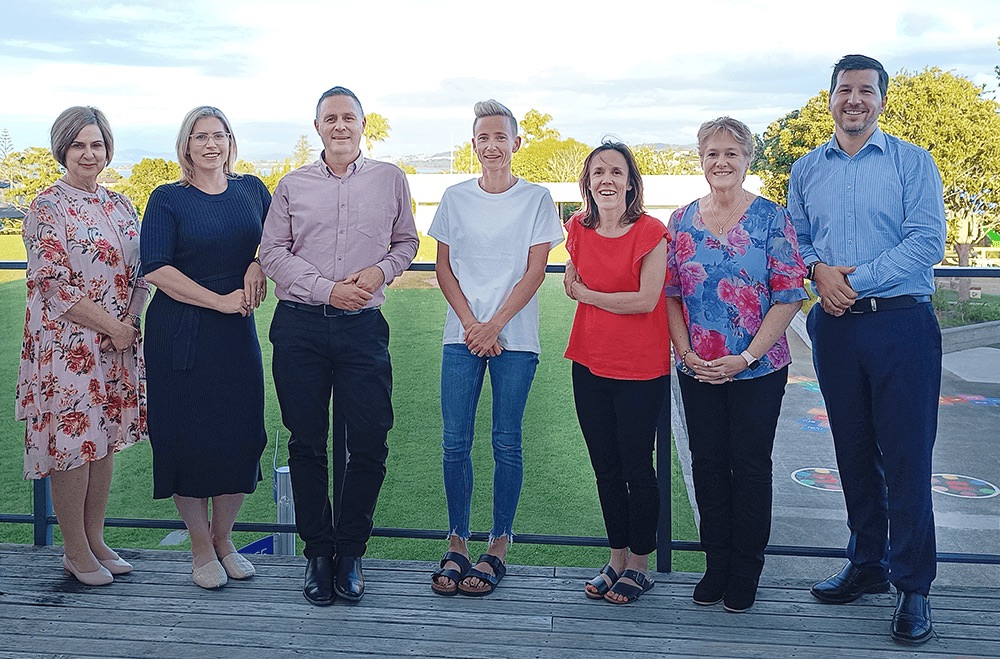 The Board meets once a month in the Cockle Bay School Boardroom at 5.00 pm on a Thursday.
Meeting dates for 2023 are:
| 14 September | 18 October | 16 November | 14 December |
---
Board Members
Alistair van Schalkwyk | Member
alistairv@cocklebay.school.nz
I am the proud father of 3 children, 2 of whom currently attend the school and one who is a future pupil. On the Board, I am responsible for the property portfolio and have focussed on the roll out of several property projects to continually improve the school and experience for learners. I enjoy the opportunity to support the school, being part of and contributing to the local community. I spend my spare time with family and friends and I love DIY projects. I am a solicitor and hold a BCom and LLB degree and operate a local law firm ASCO Legal and have the privilege of assisting the community businesses and residents with their legal needs.
Jared Dinneen | Member
jaredd@cocklebay.school.nz
I joined the Board in 2019 and I am currently responsible for the Policy portfolio. This ensures we have comprehensive and relevant policies and procedures to drive best practice process implementation to comply with New Zealand legislation, ERO and Ministry of Education requirements.
I have three children at Cockle Bay School, I'm married to Anna and we have lived in Howick for the past 9 years after returning from Australia.
My career has been in global corporates across NZ and Australia and I'm currently the HR Manager at Schneider Electric based in Highbrook.
Alongside family and work commitments, you'll generally find me at one of the many local Howick parks/beaches, in the garden, enjoying a nice coffee or dreaming of our next family holiday.
Victoria Fenner | Member
I am a mother of two children, both of whom attend Cockle Bay School – Jordyn in year two and Jackson in year 4. I feel strongly about the quality of education in our local area and feel we are blessed to be part of such an inclusive, forward-focused learning environment that provides our children with a great number of educational and sporting opportunities. I am keenly involved with all aspects of my own children's learning, and relish opportunities to assist in both the school and local community. You will find me on crossing duty or coaching my son's soccer team; I find the interaction with the children and their parents extremely rewarding. I bring a positive, can-do attitude to every role I take on. With a background in health as a Registered Nurse, along with 12 years in sales and marketing, administration, and accounts across a variety of industries, I can learn and adapt to new environments quickly. In my current role I am a real estate salesperson based in Howick, and in my spare time I am completing a Graduate Diploma in Business. The strengths that I would bring to the Board of Trustees are my organisational skills and ability to get things done. As a problem-solver I find success is providing solutions to challenges as they arise. With my varied skills I can turn my hand to many different tasks as required, to assist in effecting change. It would be both a pleasure and a privilege to represent the parents and children as a Board Member of Cockle Bay School.
Rachel Irving | Member
I'm a mother of 2 sons, who both attend Cockle Bay School in years 3 and 5. They get up each day looking forward to their school day of learning and interacting with their classmates, teachers and the wider school community. I'm proud of the kids they have become while attending Cockle Bay school and grateful for the varied experiences they have. Jack Chan, suggested to our school community, that someone with project management and governance skills would complement the existing Board, and I'd love to give back to the school that has already given a lot to my children. I'm a Project Manager by trade with 20 years of experience. I worked for 10 years at BNZ most recently in a leadership position as Head of Investment Delivery managing the bank's capital investment portfolio of projects. My current role is as Head of Programs at a technology company, headquartered in Singapore. With its flexible hours I'm more able to help my husband Tony, with his local architectural practice and get involved at school. I'm a recent class rep for my son's year 5 class and you'll see me out on a Tuesday morning on Trelawn Place supervising the Year 6 road-patrol.
Nicole McHardy | Member
nicolem@cocklebay.school.nz
My Name is Nicole McHardy, my husband Steve and I have two daughters at Cockle Bay School in Year 4 and Year 6, and have just recently purchased our first home in Howick. I have previously been a member of the PTN for three years and I also started the Cockle Bay School Beautification Team. I have sound business knowledge having had our own signwriting business for 15 years. I am currently an active member of the Piha Surf Lifesaving Club where I have been volunteering for the past 29 years. I believe I bring honesty, integrity and a great ethic to the School Board.
Kimberley Rivett | Staff Member
Nau mai, haere mai! I have been part of the Cockle Bay School staff since mid-2022, and have served on boards at previous schools. This has provided me with a solid base of knowledge about how boards operate in education. As the staff rep, my role is to provide a voice for the wonderful team who work in our school daily, and to serve the interests of the school at governance level.
I have taught across all year levels, from year 0 through to year 8, both in New Zealand and the United Kingdom, where I was fortunate enough to also work in teacher education at one of the local universities. Prior to joining Cockle Bay School, I was the Assistant Principal of Years 1 to 4 at Alfriston School.
My family is grown and my husband and I live in Somerville. Each of our three children attended schools locally, including Somerville Intermediate and Howick College. They have diverse careers in marketing, physiotherapy and police comms. We are grateful that they have all had such wonderful opportunities to thrive in local schools like Cockle Bay.
Dorothy Bigwood | Principal
principal@cocklebay.school.nz
I've been part of the Cockle Bay School Board for the past 5 years. Prior to this I've been on other school Boards, as Principal, Deputy Principal, Staff Representative and as Parent Representative. This has given me a good understanding of how Boards function. We are very fortunate at Cockle Bay School to be governed by such an effective Board. This is vital to the school's success.
I've taught all year levels in primary schools. For several years I was involved in teacher training, and teachers' post graduate study. I was principal at Bucklands Beach Primary for ten years prior to joining this wonderful school.
It has been a privilege to visit educational institutions in China and Japan, which has given me an appreciation of the challenges of cultural difference some of our families experience.
My partner and I live locally and enjoy all that this wonderful environment offers, with its beaches and boating opportunities. My son attended Macleans College, trained as an engineer and now works from Denmark in the bioinformatics industry. I miss him and hope he will return to live in NZ!
---
Find more information