At Cockle Bay School, we have a very smart, comfortable uniform. There is a summer, winter and sports uniform. It is compulsory for all children to wear the uniform, but only Year 3, 4, 5, and 6 students have to wear the sports uniform for Fitness and Physical Education.
Between Labour Weekend and Easter, students must wear a regulation navy blue bucket hat when they are outside. The changeover from summer to winter uniform is at the start of Term 2, with the changeover from winter to summer uniform at the start of Term 4.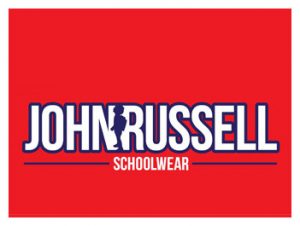 Uniform Sales
New uniforms can be bought from John Russell Schoolwear,
9 Moore St, Howick.
Second-Hand Uniform Shop
There is a second-hand uniform shop, located near the Music Room, which is open every second Monday from 8.15am-9.00am and 2.30pm-3.15pm.
If you have any queries please call Chie on 021 135 3813.
---
Year 0-6 School Uniform

All Year
Regulation navy polar fleece vest
Regulation navy long-sleeved polar fleece
School soft-shell jacket
Jewellery is limited to watches and stud earrings for safety reasons and are worn at the wearer's own risk
Long hair i.e. shoulder length or longer, should be tied back for safety and learning reasons
Summer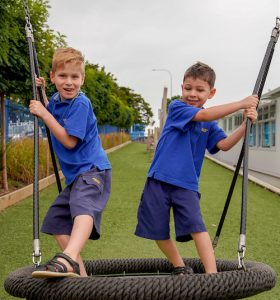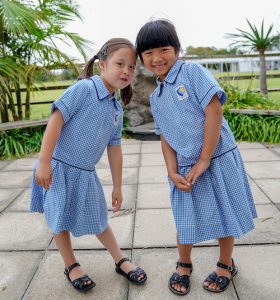 Uniform Options
Regulation navy shorts
Regulation short-sleeved royal blue polo shirt
Regulation dress
Blue or black cycle pants can be worn under the uniform
Sun hat, for all outdoor activities, bucket hat in navy blue
Black shoes or sandals (black or navy)
Winter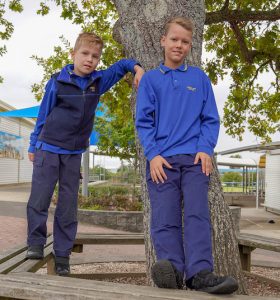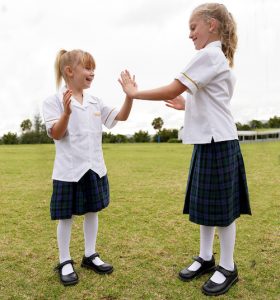 Regulation navy shorts/long trousers
Socks – navy
Long or short sleeved regulation royal blue polo shirt
Regulation tartan skirt and regulation white blouse
Navy tights or white socks
Blue or black cycle pants can be worn under the uniform
Black shoes
Sports/Fitness
(For Years 3 – 6)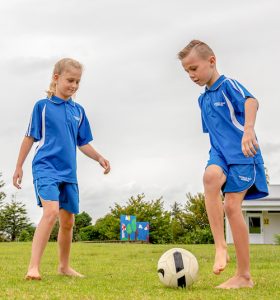 Regulation royal blue polo shirt
Regulation blue shorts
Sports shoes (optional)