Welcome
Your child is about to take an exciting new step in his or her life and we are proud that you have chosen Cockle Bay School.
When you have pre-enrolled your child, we will contact you prior to your child's 5th birthday, and invite you to attend our Pūkeko visits. Our preschool visits take place on Monday afternoons, from 1:30p.m. to 2:50p.m. During this time, your child will be in the classroom learning alongside students who will be in their class when they start.
Pūkeko Programme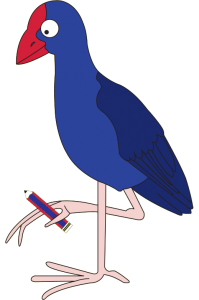 While your child is in the classroom, we host a Pūkeko programme for parents and caregivers which covers the following:
Everything you need to know about starting school
Supporting your child with literacy & maths
Learning support/extension
Assessment
Getting involved in school (Board of Trustees/ Parent Teacher Network)
Digital devices and cyber safety
Uniform, notices, absent from school, school lunches
It is important that your child feels positive about starting school, and you can encourage this by:
talking about starting school in a matter of fact way
walking around the school on the weekends
meeting the teacher
attending special occasions at the school
reading stories and books about starting school
Positive Experience
It is usual for parents to feel nervous or worried when a child first starts school. It is our aim to make your child's transition to school as smooth and as happy as possible.
Each of our staff will do everything they can to make sure that your child finds Cockle Bay School to be a happy place, enabling them to capitalise on all learning opportunities.
It is also important to us that you are able to voice concerns that you may have, so please feel free to speak to your child's teacher or one of the Leadership Team.