Library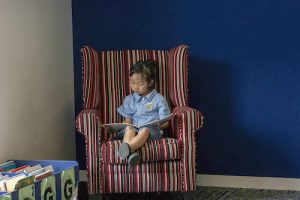 We have a modern and well-stocked library filled with a range of resources, including picture books, graphic novels, non-fiction, and kids magazines. French and Mandarin language lessons are taught in the library, on some days, before and after school. The library is a warm welcoming space with a sunny reading nook.
Research and library resources can be accessed from home using this link:
Hall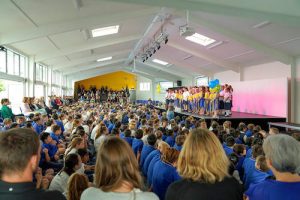 The school hall was extended and renovated, so it is now a large, attractive and comfortable multi-functional space. It is in constant use during the year. Uses range from fortnightly school assemblies, attended by many parents, to presentations and physical activities. Adjacent to the hall is a large domed outdoor space, which is utilised for sporting activities (along with our well-drained field). The hall is rented to the wider community for special events, childrens parties, extra curricular and sports groups.
Please contact office@cocklebay.school.nz if you are interested in hiring the hall.
Swimming Pool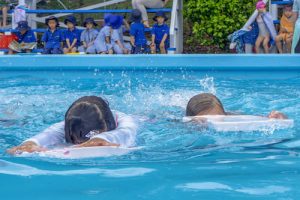 The school swimming pool is enjoyed by Cockle Bay School students and their families. The swimming pool is solar heated, giving us the benefit of longer periods of use of the pool. Swimming tuition is offered to all children over the summer months, with our focus strongly on water safety. Every year there is a swimming carnival for senior school students, with winners selected to compete in the HPPA Zone Competition. Cockle Bay students consistently achieve high levels of success in these competitions. Families are offered the opportunity to hire a pool key for the summer break to enjoy the pool (limited keys available).
Classrooms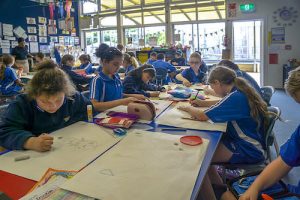 Cockle Bay School has thirty two individual classrooms spread over the school campus. Some of these spaces have been modernised. The school has up-to-date modern furniture and is well resourced in this respect.
Situated at one end of the school is the 'Peterson Block', containing six classrooms and a multi purpose area. Some of the new entrant rooms are indoor/outdoor learning spaces, with the addition of large decks.
Music Room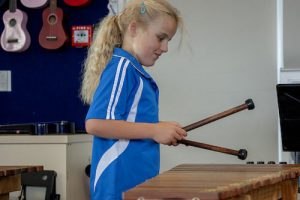 The music room is used by all Year 1-6 students, who have weekly lessons offered by a specialist music teacher. The music room is well resourced and students cann participate in choir and orchestral opportunities.
Outdoor Stage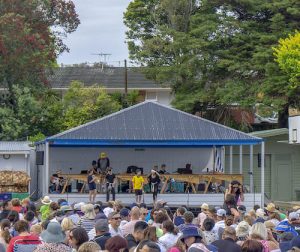 The outdoor stage is a unique asset used for a variety of events. These range from day to day aerobic fitness, team meetings, school assemblies to special events, such as our very special annual Celebration Night. At this event, every class performs for hundreds of parents, who enjoy a summer night on the field, with outstanding student entertainment.